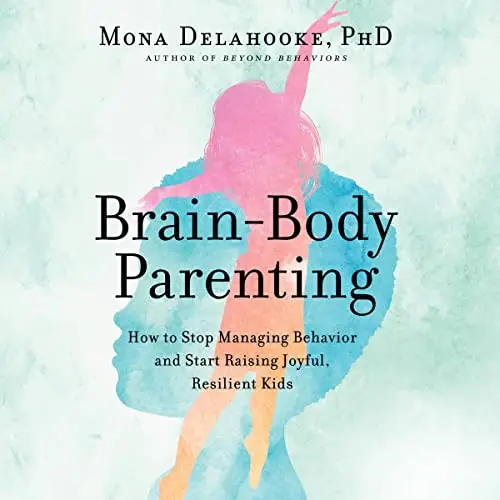 Brain-Body Parenting: How to Stop Managing Behavior and Start Raising Joyful, Resilient Kids [Audiobook]
English | ASIN: B099TPMVCV | 2022 | 10 hours and 14 minutes | MP3@64 kbps | 282 MB
Author: Mona Delahooke
Narrator: Emily Ellet
From a leading child psychologist comes this groundbreaking new understanding of children's behavior, offering insight and strategies to support both parents and children. Over her decades as a clinical psychologist, Dr. Mona Delahooke has routinely counseled distraught parents who struggle to manage their children's challenging, sometimes oppositional behaviors. These families are understandably focused on correcting or improving a child's lack of compliance, emotional outbursts, tantrums, and other "out of control" behavior. But, as she has shared with these families, a perspective shift is needed. Behavior, no matter how challenging, is not the problem but a symptom; a clue about what is happening in a child's unique physiologic makeup. In Brain-Body Parenting, Dr. Delahooke offers a radical new approach to parenting based on her clinical experience as well as the most recent research in neuroscience and child psychology. Instead of a "top-down" approach to behavior that focuses on the thinking brain, she calls for a "bottom-up" approach that considers the essential role of the entire nervous system, which produces children's feelings and behaviors.